Meaning of

a

t

r

a

n

g

i

& how

a

t

r

a

n

g

i

started
It all began with an earring...
hindi : अतरंगी
meaning : extra-ordinary, not usual
The inception of atrangi began during one of our travel adventures.

My partner and I have always had a unique lifestyle that involved travel and leisure. As entrepreneurs, we have the luxury of living the kind of life we don't need a vacation from. We live to travel and our adventures have introduced us to several artisans and artists, many of whom are our friends now.

One holiday we were strolling through the vibrant streets of a local flea market in North Goa. A young woman (who was an addict looking to make quick money) approached us with an "atrangi" earring. The weave looked intricate with each thread color spun to perfection around a brown loop made from coconut shell. On enquiring, we were fascinated to know that she had spent an entire week on creating the perfect weave to make this beautiful earring. The woman sold it to us at a low price and we continued on with our holiday.

That evening I caught a glimpse of the earring on Pari's ear and pondered over the effort the woman put into creating the trinket. It was a one-of-a-kind piece that would draw anyone's attention to the wearer. We wondered if the artist would have got a better price for it if she wasn't in a desperate situation and if she could display it to a better audience.

Little did we realize that our conversation was the inception of atrangi.

We understand the reward that lays in owning something that is unique and that cannot be found easily. atrangi means "not usual" or "extraordinary" and our love for rare and handmade products reflects in the theme of our website. Every product you purchase from atrangi has been handpicked, with love, by us with the intention of showcasing it to a global audience.

Our vision for atrangi is to provide a platform for artisans from around the world to display their creative talents. If you would like to help us with this vision, do write in at atrangi@atrangi.in
- Gautam and Parinita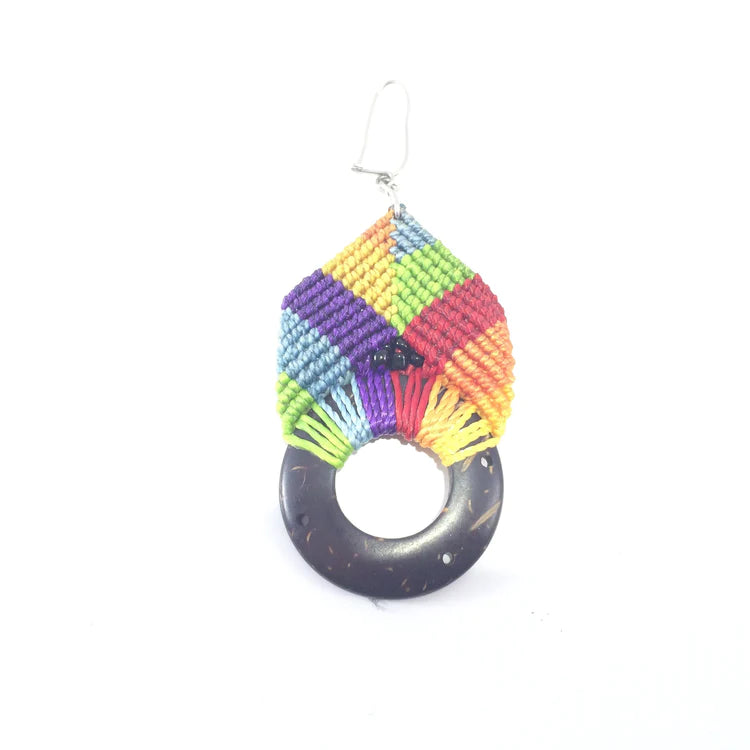 The coincidence!
The brand consultant came up with the logo on his own and it has an uncanny resemblance with the earring that led to the birth of Atrangi.